Telecommunication networks are changing
Where once networks would rely on specialised hardware to deliver services – a router, a firewall, a WAN optimiser – either some or all of that functionality is now delivered virtually as software. Now everything can be controlled with a universal CPE, placed in a central or branch location. Want to learn more about what uCPE is? Read our technical introduction here.
Colt's Universal CPE solution
We're pleased to announce the launch of Colt?universal CPE, the next step in our transformation into a virtual, software-defined network.
Our initial roll-out will include VNFs (Virtual Network Functions) for Colt's Versa SD-WAN services and Checkpoint firewall, with a host of additional VNFs for security & WAN services in the roadmap.
We are one of the first providers in the industry to offer a universal CPE solution.
The benefits of Universal CPE
If virtualisation is being introduced for enterprise IT and LAN infrastructure, why not for the WAN? For the end customer, Universal CPE removes the need to buy dedicated hardware just to add new functions, and makes adding new locations to the network much quicker, easier and cheaper.
Shared resources reduce upfront & running costs
When using Universal Customer Premises Equipment, the same server can be used for multiple network functions. This cuts down initial capital expenditure and overall operation expenditure long term.
Software-defined, on-demand networking
Software-centric uCPE solutions mean dynamic services can be turned up on-demand and as virtual functions. uCPE combines orchestration capabilities & software-based dynamic control, allowing providers to deliver on demand WAN services.
Drives innovation and automation
uCPE brings the power of the cloud to telco networks, and such an open programmable platform drives innovation. Standardised protocols in data, control and management-plane in uCPE can streamline and simplify network integration and operation.
No dedicated appliances for network services
Avoid the need for dedicated appliances for network services, replacing them with equivalent software-based VNFs. uCPE combines orchestration capabilities & software-based dynamic control, allowing CSPs to deliver on demand WAN services.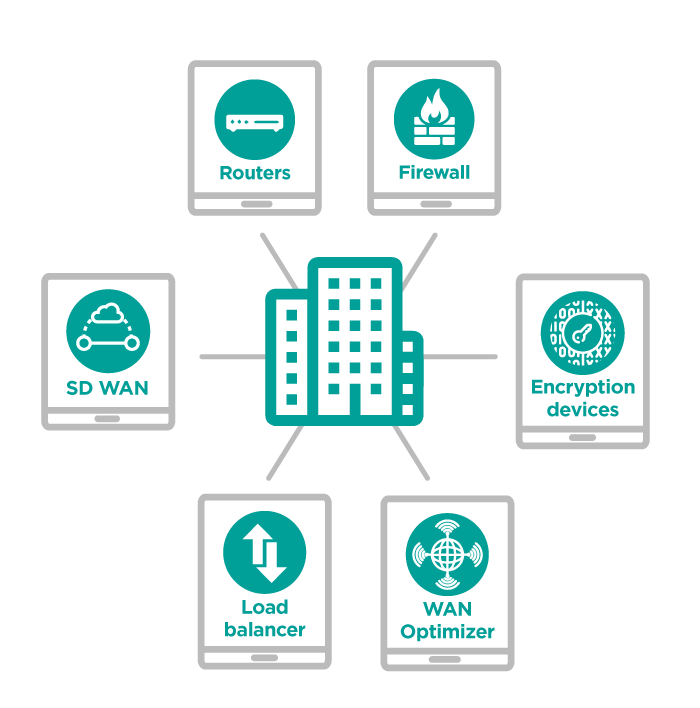 The uCPE approach enables Colt to achieve faster product development, cost savings and operational efficiency, all while leveraging best-in-class technology from multiple vendors
By using shared commercial off-the-shelf (COTS) infrastructure and standardisation, efficiency will be dramatically improved and operations will be streamlined and automated, cost-effectively.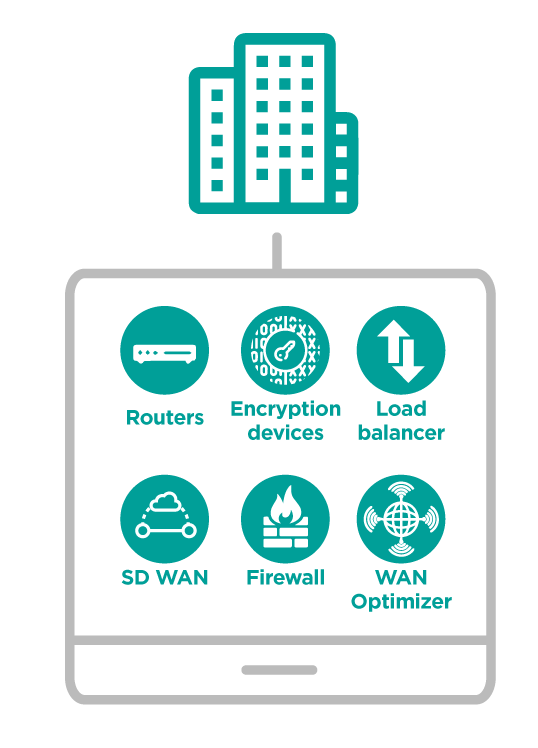 SD WAN (Software Defined WAN) enables businesses to cope with the explosion in bandwidth demand by combining dedicated data connections with less expansive broadband links in their wide area network. The result is a hybrid network, where non-critical data is offloaded to a secured internet tunnel, freeing up MPLS bandwidth for business critical data, efficiently increasing the total bandwidth to branch sites. This approach gives customers much more control over their network, which is where uCPE comes in.
As SD WAN integrates more network functions, it may not be possible to have dedicated hardware for them all. With Universal CPE all these services can be virtualised and can be offered through a single device. So the future of SD WAN is on Universal CPE as providers can deploy virtualised services on a low-cost platform that enables the deployment of a wide variety of VNFs.
What's next for the intelligent network?
uCPE and SD WAN add intelligence and flexibility into the network, driven by the growing number of virtualised services and cloud based applications. This need for intelligence will drive further innovation, potentially combined with AI to automate tasks or spot problems before they occur. Another area of development is fog computing, which spreads processing across multiple edge devices to reduce the time required or the compute power in a single location, ideal for IOT applications. For this to work the networks need to be intelligent, flexible and easy to manage and deploy – which is why the SD WAN and uCPE markets are forecast for significant growth in the coming years.